PRESS ARCHIVE

Clutter, 3, Design-a-Qee series launch, Mr Papillon Qee part of front cover collage and on p.11, London, UK, April / May 2005 (English)
___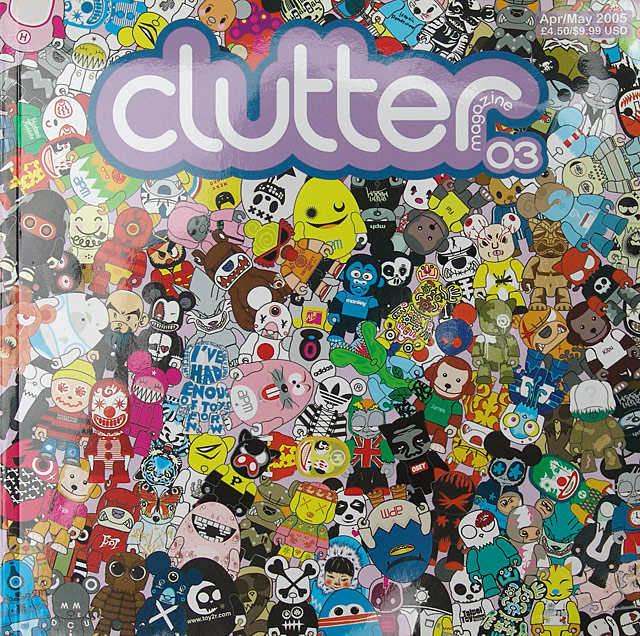 CLUTTER | DESIGN-A-QEE SERIES
Article announcing the arrival of the Design-a-Qee series including FL@33's very first vinyl toy: Mr Papillon.
___ Over a thousand entries were submitted for the 2004 UK Design-A-Qee competition. A panel of judges – comprising of Raymond Choy (owner of Toy2R), Aidan Onn (Playlounge), Jon Unsworth (Playlab), Manubu Takeo (owner of WonderWall) plus leading European designers Jamie Hayon and Rolito – selected twenty winning entries; four designs per category. The images shown left are the twenty winning designs that have been made into the series.