PRESS ARCHIVE

Poster-Art, RotoVision, by Charlotte Rivers, featuring FL@33's typographic poster Dalai Lama Speech and the Stereohype Squirrel motif 2004, pp.72–73, London, UK, May 2007 (English)
___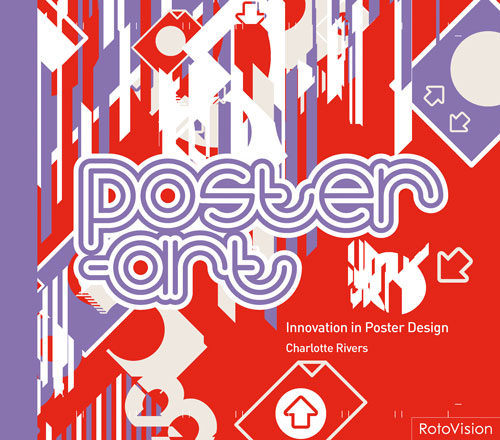 POSTER-ART
Featuring FL@33's typographic Dalai Lama Speech poster and the Stereohype Squirrel motif 2006.

CAPTIONS | INTERVIEW EXCERPTS
|p.72| Dalai Lama | Along with 39 other designers and studios, FL@33 was asked by the Henry Peacock Gallery in London and Grafik magazine to create a typographic interpretation of a historical speech for their contribution to the poster exhibit Public Address System. This poster interprets...
(...) CONTINUE READING
...a speech given by the Dalai Lama to the European Parliament that talked about universal responsibility, explaining that if we all were less selfish we could avoid war. "our initial idea was to have an illustration of 70 to 80 toy soldiers from various centuries," explains Tomi Vollauschek. "Then we decided to select only three figures. The top one is a Neanderthal guy, the next a Viking, and the last a contemporary soldier. These figures represent phases in human history. We also had this classic Tarantino 'Reservoir Dogs' image in mind, where everybody is pointing a weapon at each other and everybody could die at the same time."
___ The entire speech is reprinted in the shape of the figures, with the important sentences highlighted in orange. Univers 55 has been used in a small 5pt type size to encourage the viewer to step closer and explore the text, but the highlights help to get the main message across. The poster was printed in black and fluorescent orange in a limited run of only 300. |p.73| Stereohype | This poster was crated for the sister company of FL@33, Stereohype.com, an online graphic-art and fashion boutique. It offers limited editions and rare products, focusing on fresh, innovative, and inspirational works as well as exclusively commissioned artworks. The artwork features the Stereohype logo, with its custom-made typeface combined with an additional hand-drawn font. The color gradient was deliberately chosen to communicate the growing and vibrant collection of designer goodies available at the site. The squirrel motif is part of the visual language developed by FL@33 for the company. For budgetary reasons the artwork was printed in CMYK only; however, an alternative version, featuring silver and blue reflective stock, was created for a cover of Novum magazine.

STOCKISTS (PAPERBACK RE-ISSUE, 2011)
amazon.co.uk
amazon.com
amazon.de
amazon.fr
amazon.co.jp

STOCKISTS (HARDCOVER, 2007)
amazon.co.uk
amazon.com
amazon.ca
amazon.de
amazon.fr
amazon.co.jp

SPECS (PAPERBACK RE-ISSUE, 2011)
Hardcover / Paperback
160 pages
250 images
262 x 228mm
ISBN: 978-2940361557 / 978-2888931690
/ £17.50

Published May 2007 / June 2011
RotoVision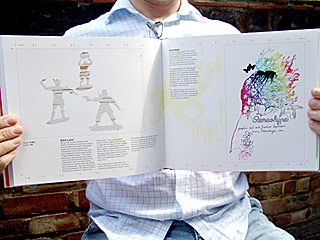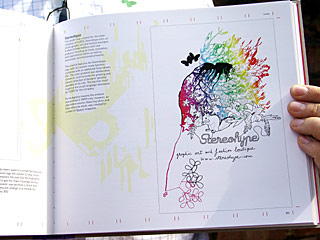 OFFICIAL BLURB
Now also available in paperback, Poster-Art explores the exciting area of poster design in what is an essential examination of everyhting that goes into making a poster what it is. It looks at how the colour, artwork and typography are used to achieve a successful design, which must be attention grabbing, succinct, convincing and memorable. Poster-Art showcases an international collection of graphic design in this continually developing area. From mass-market designs to exclusive, limited-edition works, the book explores both the creative inspiration behind the work, as well as looking at the practical considerations. Through its detailed analyses of real work, Poster-Art leaves no stone unturned in its exploration of the intriguing world of poster design.