PRESS ARCHIVE

DIY Bunny Postcard Book 2, Toy2R Bunny Qee Fiesta 2, by Toy2R, featuring FL@33's customised toy Yummy Bunny, Hong Kong, July 2006 (English)
___


CLICK TO SEE COVER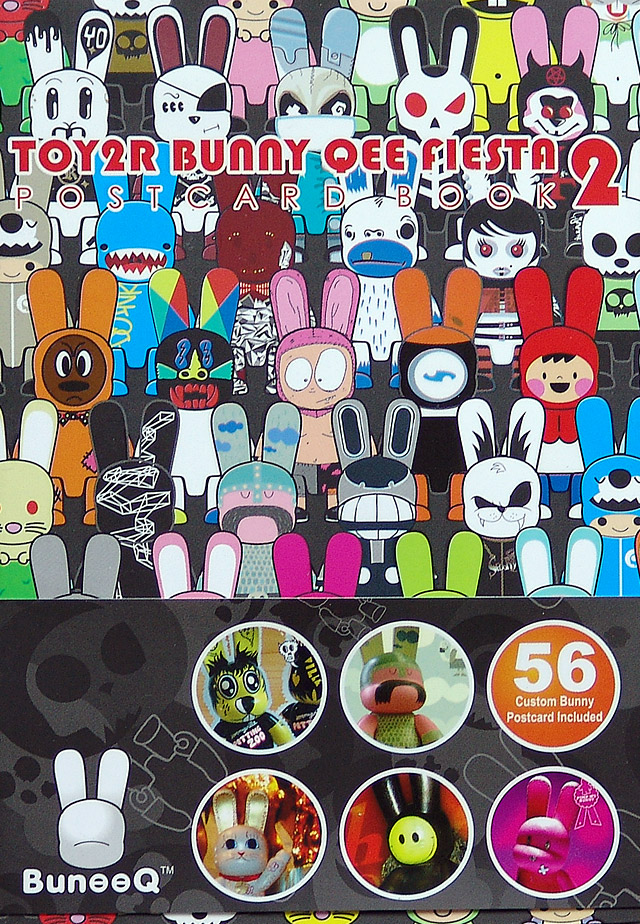 TOY2R | CUSTOM BUNNY QEE
We were invited by FL@33's regular collaborator Toy2R from Hong Kong to customise one of their great vinyl toys. It has always been a pleasure before and we couldn't resist to get our hands on a brandnew toy shape – the 9" (22.9cm) bunny. This time we cut bits of the plastic ear away and covered the rest with chocolate and sugar balls.
___ A postcard book entitled Toy2R Bunny Qee Fiesta 2 (DIY Bunny Postcard Book 2) featuring our chocolate Yummy Bunny – beside another 55 custom bunnies – was published by Toy2R later that year. The photograph of Yummy Bunny in a fridge was taken by Toy2R upon arrival of the customised toy in Hong Kong.
___ A vector illustration of our Yummy Bunny was also created and made it onto the front cover of the postcard book.