PRESS ARCHIVE

Creative Review, creativereview.co.uk, The ebb and flow of Paris traffic, by Mark Sinclair, London, UK, 28 October 2009 (English)
___

Archive copy of: creativereview.co.uk/...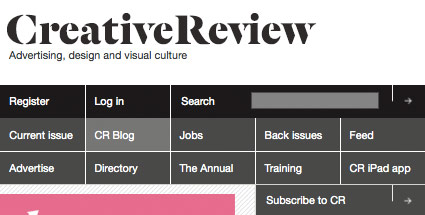 THE EBB AND FLOW OF PARIS
As part of its new evening series of Friday Lates, the London Transport Museum is staging Sounds of the Suburbs on 6 November. The multi-sensory event, curated by D-Fuse, will also screen a new short by design studio, FL@33, called 8min20sec. It's just been uploaded to our Feed section...
___ The short film – uploaded to Feed, here – is part of an ongoing project by London-based FL@33, the design studio founded by Agathe Jacquillat and Tomi Vollauschek.
___ The DV footage was recorded in Paris, they explain, "at the Place Charles de Gaulle (aka Place de l'Étoile) from the top of the Arc de Triomphe. It offers a bird's-eye view to the exceptionally busy roundabout below, in which the Arc stands."
___ The haunting soundtrack accompanying the hypnotic, looping film – which kicks in after about a minute and a half – was composed and performed especially for the video piece by the Mercury Quartet. (More information on the project can be found on the FL@33 site, here, which also includes a series of prints).
___ 8min20sec (2009) will be screened in HD on Friday 6 November at London's Transport Museum as part of the Sounds of the Suburbs late night opening.
___ More info on the event and how to get tickets at the LTM website. Sounds of the Suburbs features performances from D-Fuse, Labmeta, *Spark and Electrovision and live illustration from Andy Morgan.