PRESS ARCHIVE

Computer Arts Project, 85, June issue, True Colours – lead illustration by FL@33, also: FL@33 mention on p.3, London, UK, June 2006
 (English)
___


CLICK TO SEE COVER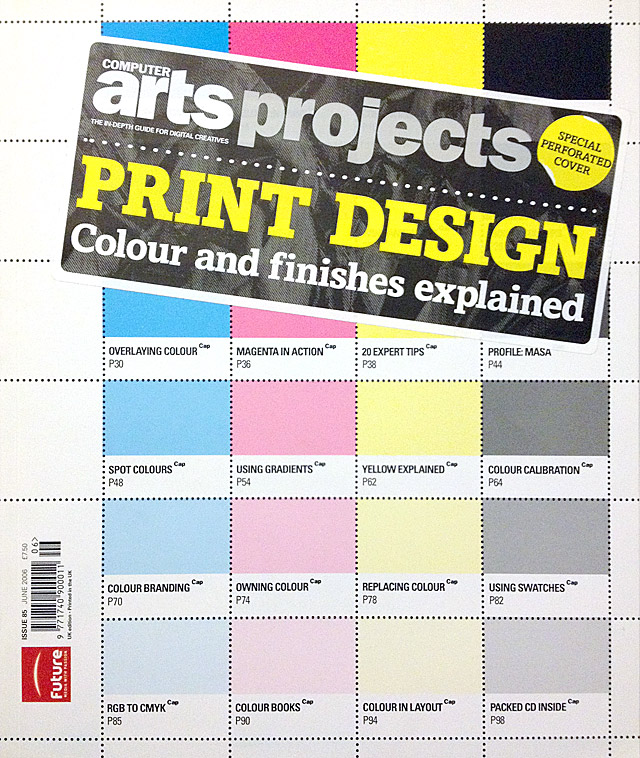 COMPUTER ARTS PROJECT | LEAD ILLUSTRATION
Shown here are lead illustrations for the feature article of Computer Arts Project 85 and its attached CD-Rom with sleeve.
___ We were commissioned by Computer Arts to create an illustration for their sister magazine based on the aesthetics of FL@33's Pencil Sculpture Illustrations series – but using crayons instead of pencils that Computer Arts gave away to readers earlier that year. The illustrated crayons on the main illustration are life-sized.
___ FL@33 was mentioned on p. 3 and the crayons illustration was featured on pp.14–15 and p.3, pp.4–5, pp.16–21, pp.90–93, p.98 and on the CD-Rom and its sleeve.