PRESS ARCHIVE

Hitspaper interviews (antenna7.com), FL@33 interview, also featuring various FL@33 works, by Arata Sasaki, Tokyo, Japan, August 2007 (English and Japanese)

download article pdf, approx. 1.7mb
___

Archive copy of: antenna7.com/root/interview...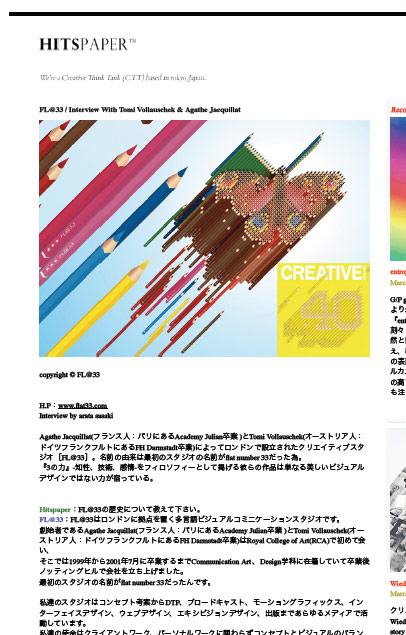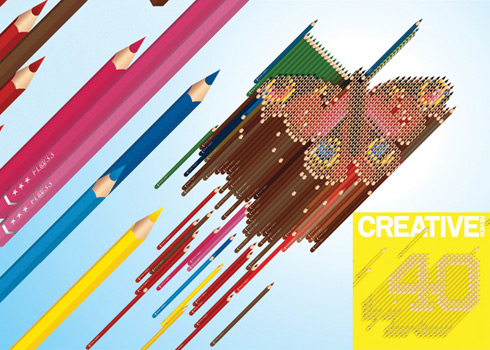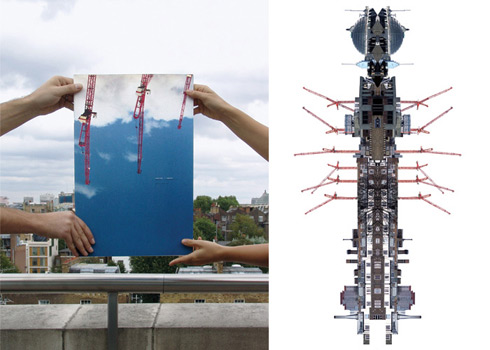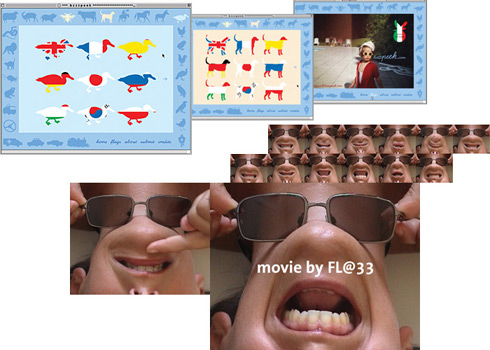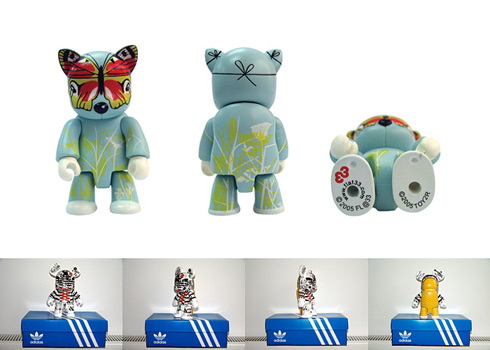 HITSPAPER INTERVIEWS FL@33 | ENGLISH
Please see pdf or online link above for Japanese version.

Hitspaper: Could you tell us FL@33's history?
FL@33: FL@33 is a multi-lingual and multi-specialised studio for visual communication based in London.
Founders Agathe Jacquillat (French from Paris; Academy Julian, ESAG) and Tomi Vollauschek (Austrian, originally from Frankfurt, Germany; FH Darmstadt) met on the Royal College of Art's (RCA)
postgraduate Communication Art and Design course in 1999 and set up their company in Notting Hill after graduating in July 2001.
___ Our first studio was in a flat number 33...
___ The studio is working across all media in the areas Concept Generation, Print, Screenbased Work (Broadcast, Motion Graphics, Interface Design, Websites), Exhibition Design and Publishing.
___ FL@33's mission is to create a professional, vibrant, fresh and artistic body of work while keeping a balance between commissioned and self-initiated projects and publications.
___ FL@33's work philosophy is based on the 'Power of 3' theory - the balance of intellect, skill and emotion, a very helpful guideline we first heard about at the RCA.
___ FL@33 projects have been featured in radio broadcasts, online and in numerous magazines, newspapers, books around the world.
___ April 2005 saw the studio move across town to a much larger space in Central London, Clerkenwell.
___ To mark this new era a FL@33 monograph was published in May 2005 as part of the highly collectable 'design&designer' series by French Pyramyd Editions (bi-lingual: English and French; book collection number 33!)
___ Self-initiated projects include the award-winning Trans-form magazine – a celebration of the beauty of tower cranes - we published in 2001 and bzzzpeek.com – a website we launched in 2002. Bzzzpeek (the French sound of a bee) presents an amusing collection of sound recordings by children imitating mainly the sounds of animals.
___ Visitors are encouraged to submit missing sounds and complete sets of missing languages. So far we have over 20 languages – including Japanese!
___ In October 2004 FL@33 also launched its sister-company stereohype.com - a graphic art and fashion boutique. Stereohype.com is an online boutique offering limited editions and rare products including FL@33-designed T-shirts and our popular button badge collection by designers from around the world. The Stereohype range is focusing on fresh, innovative and inspirational works and expands regularly.
Products include exclusively commissioned artworks for Stereohype. Stereohype.com is a platform for designers and artists around the world.
___ Regular competitions give emerging and established artists, illustrators and designers the chance to promote their talent and to get their artworks produced and featured.
___ This activity ensures frequent updates and guarantees that the Stereohype range stays appealing to its critical and demanding customers.
___ Competitions and exhibitions are announced via our website, mailing list, international magazines and link portals.
Hitspaper: Whats are you trying to express through your work?
FL@33: We always try to find the most appropriate concepts, visual language and tone for all our projects – commissioned or self-initiated - and ideally the final work speaks for itself.
Hitspaper: What do you think are the most important elements for creators?
FL@33: Passion and the ability to communicate your ideas and design processes to clients, customers and audiences - verbally and visually.
Hitspaper: When can you have a satisfaction from your work?
FL@33: Even after 6 years of FL@33 we still believe that total satisfaction from our work is an almost impossible thing to achieve.
Although our 'Power of 3' guideline does help us to get pretty close sometimes.
Hitspaper: Please talk about the environment around your studio?
FL@33: We consider ourselves lucky to have quite a lot of space available in our studio to experiment, work, read, discuss and do anything we want really.
There are of course plenty of books and magazines everywhere which helps to give our studio a warm and welcoming atmosphere.
Hitspaper: Please tell us about current project?
FL@33: We are currently compiling, editing and designing the first FL@33-initiated book with the working title 'A Book of Postcards' which is due to be published worldwide in 2008 by Laurence King (and partner publishers).
___ We have unearthed a lot of postcard gems from all around the world and are very excited about the opportunity to continue to do what we started with our sister company stereohype.com – which is to showcase many emerging and established designers, artists, illustrators and photographers besides established ones.
___ FL@33 has designed and helped editing three books already during the last three years for the same publisher (200% Cotton – New T-Shirt Graphics, 300% Cotton – More T-Shirt Graphics and Patterns – New Surface Design) but our forthcoming Postcard book will hopefully be the first of many where we are actually authors, too. The book will come in an intriguing packaging we developed for the project containing specially designed postcards by hand-picked talents. All very exciting... 8)
Hitspaper: Please tell us FL@33's future vision?
FL@33: We are aiming to expand FL@33 while maintaining a healthy balance of work across all media. We simply love to be able to satisfy our clients (and our own) needs to provide them with the full package including visual identities, books and posters, T-shirts, badges and postcards, installations, websites and animations, etc.
___ Anything really from custom typefaces to art directing publications.
Hitspaper: In conclusion, can I have the message from you to Japanese people?
FL@33: We are completely fascinated by Japanese culture. The extreme clash between traditional and contemporary Japan is something we would love to experience ourselves one day and simply didn't have the chance yet.
___ We would also love to work with Japanese galleries and shops to expand our list of Stereohype stockists or exhibit our work and would of course also be very happy to find new FL@33 clients in Japan.
Arigatou! 8)